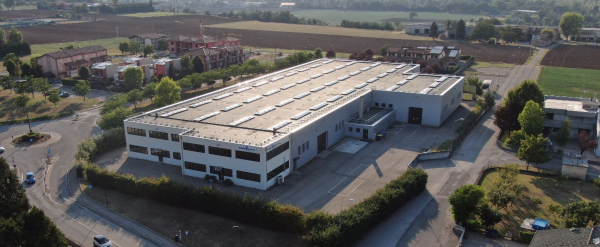 Established in 1984, the company manufactures a complete range of tools for press brake machines. In 2012 Wilson Tool International expands its global manufacturing capabilities with the acquisition of this firm. 
"This merge makes it possible for Wilson Tool to expand our manufacturing capabilities in Europe while providing Toolspress with greater opportunities for growth," said Brian Robinson, CEO of Wilson Enterprises.
"Toolspress has a highly skilled workforce and more than 30 years of experience manufacturing quality press brake tools," said Colin Blackwell, Wilson Tool's managing director of European operations. 
"The company will remain a major supplier of tools to press brake machine manufacturers and their distributers around the globe."
Today the company works with the same enthusiasm, in pursuit of excellence. We always give a concrete and reliable answer to the new demands of the industrial system, constantly oriented towards the use of quality components.
 Premium italian quality
 A Wilson Tool Company 
 International distribution network
 Research & Development
 technical consultancy
 Sales support
 Quality control
 Wide range of tools in stock
SPIRIT OF INNOVATION
ToolsPress is a company of the international group Wilson Tool and is a world-class designer and manufacturer of high-quality press brake tools and clamping systems. Through a great manufacturing program with a wide range of standard and special models, we are able to guide your choice toward the best bending system in the fastest time, due to the long experience over the last 30 years. To meet the needs of the global market, our company researches and develops production methods that allow us to satisfy all the requests. We consider our customers as technology partners: thanks to this close collaboration, we solve and increase their bending performances.